∴ Breath ∴ Movement ∴ Sound ∴
Tao Tantric Qigong and Yoga 
Soft Medicine, Sebastopol CA
Thursday Mornings at 9:30am

❦
Qigong has physical, emotional and spiritual benefits. This particular form is especially powerful for sexual vitality and spiritual development. However, it works on all levels.
Physical Benefits, these can vary depending on the individual. There are many factors that contribute to physical well-being including diet, stress levels, emotional and psychological states of mind. 
Tao Tantric Qigong is a form that truly empowers your sexual vitality. Through sacred movement, breath work, and intention we learn to cultivate, refine, and sublimate our sexual life force energy. When we access this source of aliveness we can begin to revitalize and restore the inner radiance of our organs and glands. This brings forth many benefits including feeling more energized, empowered and aligned within. 
The roots of Tao Tantric Qigong are found through the lineage of Wu Yi shamanism. These practices have a deep and profound connection to nature and are infused with the raw primal energy of the wild. When practiced regularly we are able to more fully embody our inner primal sexual nature from a place of conscious awareness, compassion and love.
The benefits include:
Calming the nervous system and reducing stress
Energetic Harmony
Mindfulness
Awaken and nourishes your spiritual path
Increased joint mobility
Supports healthy movement of Qi through the body
Aids in flexibility of the spine
Promotes happiness
Increases vitality and inner wellbeing
There have been several stories of practitioners healing long term diseases with Qigong practice. In Traditional Chinese Medicine this is explained by the increase in flow of blood and chi.
As it is so gentle, it is also possible for those with a restricted physical ability to practice. It can even be adapted to perform seated in a chair, which is helpful in cases of challenged health.
This practice has changed my life. I look forward to sharing this sacred medicine with you.
❦
Private Instruction, Tao Tantric Qigong
The medicine of feminine practice includes a blend of sexual vitality qigong, womb yoga, Taoist inner alchemy practices, Tantric meditation and breath work.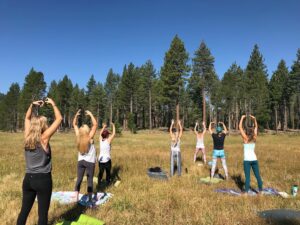 This unique fusion is a powerful practice that aids in the regulation of hormones, strengthens the pelvic floor, decreases stress and increases energy levels, inspires creativity, and harmonizes with the sacred qualities of the womb.
Feather offers private and group Tao Tantric yoga sessions in Sebastopol, California
60 minute private session    $65 per person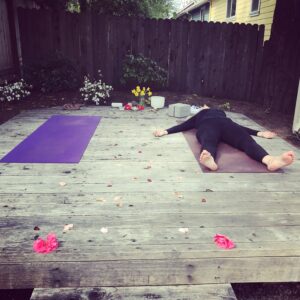 90 minute private session   $95 per person
Group sessions are $25 per person