Somatic Energetic Healing for Luminous Wellbeing
♥
Discover the profound benefits of Somatic Energetic Healing, a holistic approach that harmonizes your mind, body, and spirit to foster luminous well-being.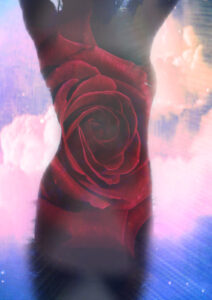 Energy healing is an ancient practice that recognizes the subtle energy flowing through our bodies. This energy, often referred to as life force or prana, is the vital essence that sustains our physical and emotional well-being. Somatic Energetic Healing taps into this innate energy, aiming to restore balance and promote healing on multiple levels.
The Power of a Somatic Approach
I truly believe in the extraordinary potential of the body's innate wisdom. Somatic Energetic Healing goes beyond traditional methods by integrating the principles of somatic therapy and energy work. Somatic therapy recognizes the profound connection between the mind and body, emphasizing the role of the body in emotional healing.
By combining somatic principles with energy healing, we offer a unique and highly effective approach. This synergy allows you to release stored emotional energy, break through physical and emotional barriers, and cultivate a deep sense of inner peace.
Kundalini Bodywork: Unleashing Vital Energy
Kundalini bodywork is a dynamic practice that clears the energetic pathways in body for Prana Shakti to rise in the body. Kundalini energy is often described as a coiled serpent, symbolizing the potential for profound personal and spiritual transformation. Through gentle yet powerful techniques we create the space for this energy to gently rise through the chakras, promoting vitality and alignment.
In the journey towards holistic well-being, de-armoring and emotional release play pivotal roles. These practices aim to release tension, stored emotions, and energetic blockages within the body, paving the way for healing and transformation.

Understanding De-armoring:
Releasing Stored Tension: Over time, the body can accumulate tension and stress, creating physical and emotional blockages. De-armoring involves gentle yet intentional touch and movement to release these stored tensions, allowing the body to return to a state of balance.
Energetic Liberation: De-armoring is not only a physical process but also an energetic one. As layers of tension are released, individuals often experience a sense of liberation, allowing for the free flow of energy throughout the body.
The Liberation of Emotional Release:
Acknowledging and Releasing Emotions: Emotional release is a cathartic process that encourages individuals to explore and express their emotions in a safe and supported environment. This can lead to the release of stagnant emotional energy, fostering emotional well-being and resilience.
Holistic Healing: Emotional release is a key component of holistic healing, as it acknowledges the interconnectedness of mind, body, and spirit. By addressing emotional imbalances, individuals can experience a profound sense of relief and a renewed capacity for joy and fulfillment.
♥

Spinal Energetics: Aligning Body and Spirit
Central to our approach is the use of Spinal Energetics, a method that focuses on the spine as a conduit for energy flow. The spine is not only the physical backbone but also a channel for vital energy. Through specific techniques, we work to release blockages along the spine, fostering a free flow of energy and promoting overall well-being.
Your Journey to Wholeness Begins Here
Embark on a journey of self-discovery and healing. My Somatic Energetic Healing approach, enriched with Kundalini bodywork and Spinal Energetics, offers a path to holistic well-being. Experience the profound benefits of aligning your mind, body, and spirit, and embrace the transformative power of energy healing.
Are you ready to unlock the full potential of your energy? Connect with me today and start your journey to a more vibrant and harmonious life.

Book your Somatic Energetic Healing Session Now!
♥
The foundation of my work and the practices I share with my community are rooted in the ancient art of self cultivation. This means I use a unique blend of ancient Taoist and Tantric practices, yogic intimacy, shadow exploration, Kundalini bodywork, Spinal energetics and somatic therapeutic movement to offer a healing session like no other.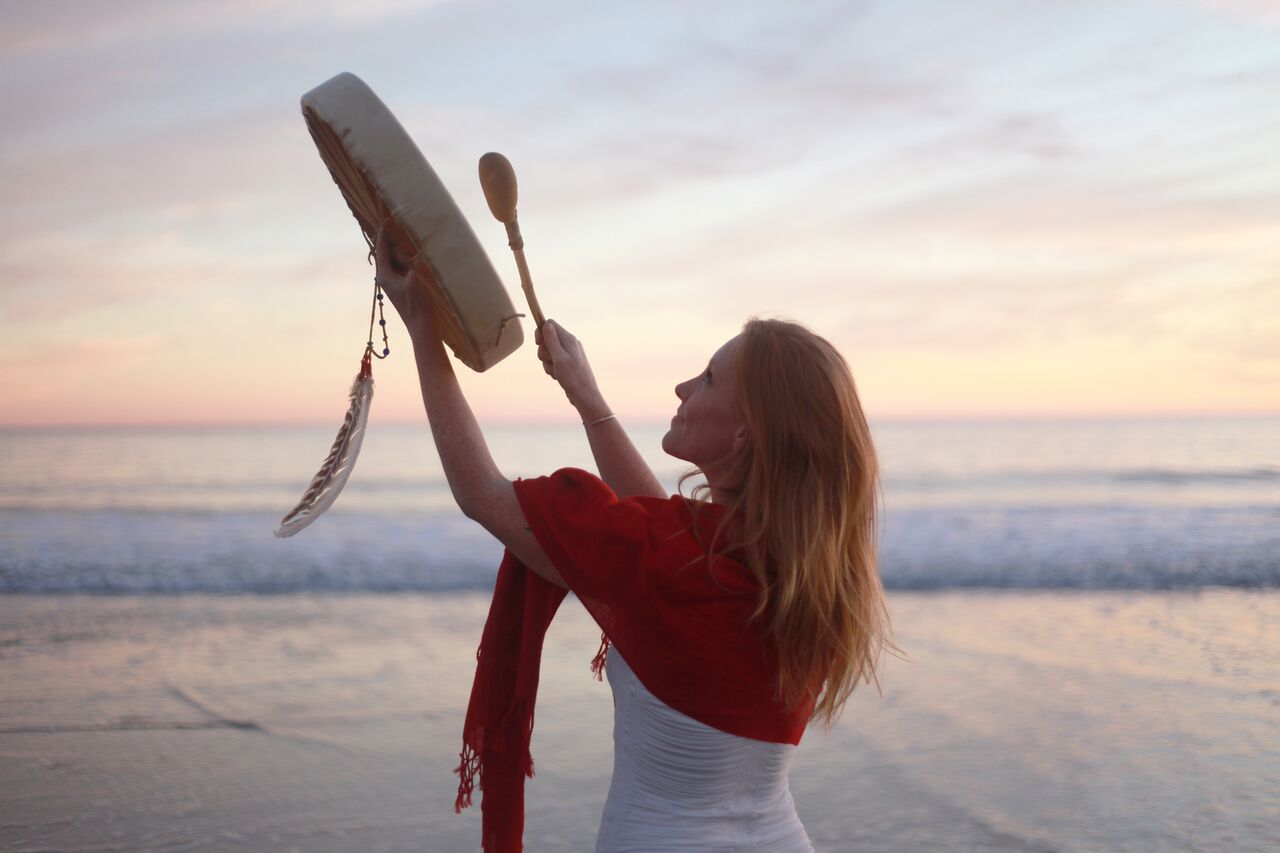 Through the sacred process of somatic energetic bodywork we begin to understand what true healing looks and feels like. We access the bodies wisdom and allow for a full recalibration of the nervous system. This offers us the opportunity to attune to our higher self, returning to the true essence of who we truly are.
By the power of deep presence and acceptance, we begin to transform our trauma, heartache, & pain into an evolutionary elixir that awakens the divine essence of who we truly are.
It is through these ancient teachings we remember we are so much more than our physical body. Through the session we learn how to access our energy, cultivating sacred embodiment, learning to listen to the profound wisdom found within, weaving the way of divine nourishment and remembering the truth of who we are.
♥
Who is this modality for?
For those who may be longing for:
A deeper connection to the body and its internal rhythm
A gentle release of stress or trauma
Emotional and energetic balance
Relief from physical ailments, fatigue or tension
The path of less resistance where there is a flow of energy through your body which is reflected in your life
Clarity and connection to your body, heart, Soul and purpose
A curiosity in energy healing
The Somatic Energetic Experience
A person's experience with Kundalini Bodywork and Somatic Energetic Healing is unique to them and each session can feel different.
For some the experience is a more an internal and felt experience, as energy is cultivated and shifted. For others there is a more extroverted expressed experience. This can also be contributed by the energy layer being facilitated (physical, mental, emotional, spiritual or soul).
A person may experience feelings of joy, deep relaxation, renewal, or may experience a cathartic release of emotion and pain. Some may experience involuntary movement or feel the urge and desire to move or stretch, to breathe deeply or make sound through the process.
Clients often report a 'soothing out' of their nervous system, a sense of calm and freedom within and physically.
To book a session visit my online booking system
♥
Are you ready to work with me online?!!!
Join me Sunday,
October 10th,
10am-1pm
for a beautiful ONLINE experience of
Somatic Erotic Resourcing!!
Resourcing the Sacred Self is a 3 hour workshop for women, where you will learn how to resource your nervous system as you transform old patterns and beliefs around your sensuality and sexual vitality.
"Our sensuality helps us make sense of
our reality." - Saida Desilets
Discover the transformative power of Somatic Erotic Practice, where the journey to reconnecting with your erotic innocence and intelligence begins.
Through these practices, you'll embark on a profound exploration that leads to regulation, remembrance, and reclamation of your truest desires, reorienting the soul back to trusting the body.
In a world where societal norms often stifle our authentic selves, Somatic Erotic practices offer a safe space to rediscover and embrace your innate erotic nature. By engaging with your body, mind, and spirit, you'll embark on a journey of self-discovery that allows you to regulate your emotions and desires, providing a sense of balance and harmony.
As you dive deep into these practices, you'll find yourself reconnecting with long-forgotten aspects of your sexuality. Through gentle self touch, breathwork, and movement, you'll awaken dormant sensations and have the opportunity to redefine your relationship to your sexuality, allowing for a profound remembrance of your true erotic essence.
It is through this remembrance that the process of reclamation begins. You'll rediscover the beauty, innocence, and power of your erotic self, free from judgment or shame. As you reclaim your authentic desires, you'll find yourself stepping into a newfound confidence and self-acceptance, embracing your unique erotic intelligence without reservation.
Somatic Erotic practices provide a gateway to a world where pleasure and self-discovery intertwine. Through regulation, remembrance, and reclamation, these practices empower you to honor your desires and unleash the full potential of your erotic nature.
Embark on this transformative journey and rediscover the joy and innocence that lies within your own erotic intelligence. It's time to reclaim your authentic self and embrace a life of pleasure, connection, and self-acceptance.
♥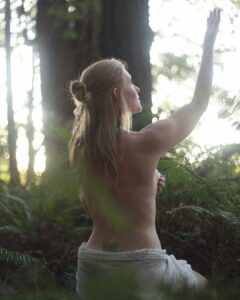 Tao Tantric Online Initiation
Embark on the Dance of Divine Femininity: Exploring Tao Tantric Arts for Women
In the sacred realm of feminine wisdom, Tao Tantric Arts for Women unfold as a poetic dance with the cosmic forces, an exploration of the divine essence residing within every woman. Picture a tapestry woven with threads of ancient wisdom and the pulsating rhythms of the Tao, inviting women to embrace the fullness of their sensual being.
Essence of Tao Tantric Arts for Women:
Harmony with the Tao: Like a river flowing in harmony with the landscape, Tao Tantric Arts guide women to align with the natural rhythms of life. It is an intimate conversation with the Tao, the universal force that breathes life into every aspect of existence.
Sacred Embodiment: Tao Tantric Arts invite women to inhabit their bodies as sacred vessels, temples of divine energy. Through mindful movement, breathwork, and meditation, the journey unfolds within, awakening the dormant energy centers and inviting the spirit to dance freely in its earthly sanctuary.
The Dance of Yin and Yang:
Yin Unveiled: In the gentle embrace of the Yin, the receptive and nurturing aspect of existence, women discover the profound power of softness. Tao Tantric Arts honor the quiet strength in surrender, inviting a deep connection with the feminine essence and the serenity found in the depths of still waters.
Yang in Graceful Motion: Embodied in graceful movement, the Yang reveals itself as the active and dynamic force. Through this dance, women tap into their innate vitality, expressing the radiant energy that flows through them, embracing the art of conscious action in harmony with the Tao.
Awakening the Sacred Feminine:
Lotus Blooms Within: Picture the lotus unfurling its petals in a sacred pond. Tao Tantric Arts guide women to explore the depths of their own inner lotus, awakening the sacred feminine within. This blossoming journey is a celebration of womanhood, embracing the beauty and wisdom inherent in every phase of life.
Merging with Cosmic Qi: Tao Tantric Arts offer a pathway to merge with the cosmic Qi, the life force that weaves through the universe. In this cosmic dance, women become vessels of divine energy, intimately connected to the pulsating heartbeat of creation.
The Poetic Tapestry of Womanhood:
Tao Tantric Arts for Women are a poetic expression of the divine feminine, an exploration of the sacred dance where body, spirit, and the Tao converge. It is an invitation to every woman to embrace the fullness of her existence, weaving her unique thread into the grand tapestry of life's eternal dance.
♥
Contact me today to set up a Free Consultation